After months of adjusting, measuring, designing, redesigning and producing, it's finally here. We can proudly let you know that we are launching The Infinity Collection! Creating a new collection is an enormous process and that's why we wanted to give you an inside look. We want you to meet Kim, the designer of Jogha. We asked her how a collection is created, what the whole process looks like and the innovations of this collection.
How do you get inspired?
I get most of my inspiration from other cultures, nature, diverse graphic elements and women around me. A big plus of my job is that we are in direct contact with our customers, because of our store in Rotterdam, Jogha World. That is how we find out what they think of our collections and what they need. Their feedback is so important when starting a new creative process. I always keep that in mind when designing.

Where do you begin with a design?
My design process starts with a mood board where I put down ideas, colours and potential materials. I always end up making more mood boards because I have so many ideas. After that I start fine-tuning so I end up with only one. The story behind a collection is so important as well. The Infinity Collection stands for timelessness. It's a collection that you can always combine and can work with endlessly. We don't just come up with a name; we create an entire history behind it.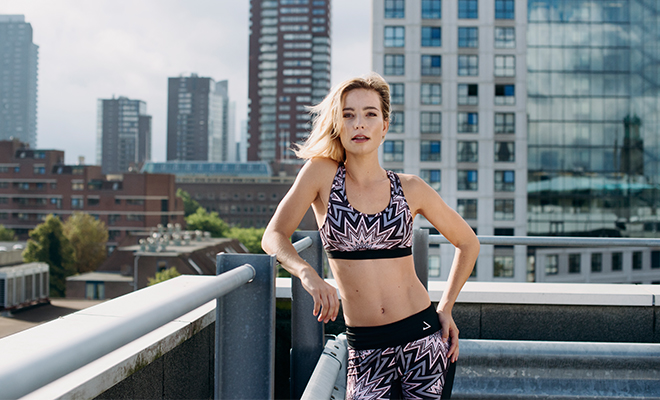 Why did you choose these colours?
As a designer you want to tell a story with a collection, and the colours you use are an essential part of this. It's so important to create something that appeals to all women. So when I am choosing colours I don't follow an official process, I just let the colours choose their own path. I visit many fashion fairs with trends and colours for the upcoming seasons and I start from there. It's a continuous process of combining them with one another or switching until finally, all the colours come together as a whole.

Is there something different about The Infinity Collection?
For sure! After launching a collection we always listen to our community; what do they think of the prints, the fit, the sizes. We always strive to make every single collection better and better. For this collection, we added short & long sleeved shirts for women who exercise outdoors. All shirts have contouring stitching that compliment each figure. We also adjusted the cups of the Sports Bras: we made them bigger so that women with a larger bust can wear them too comfortably. There was a request for more variation in the clothing, so we added more solid colours to our leggings.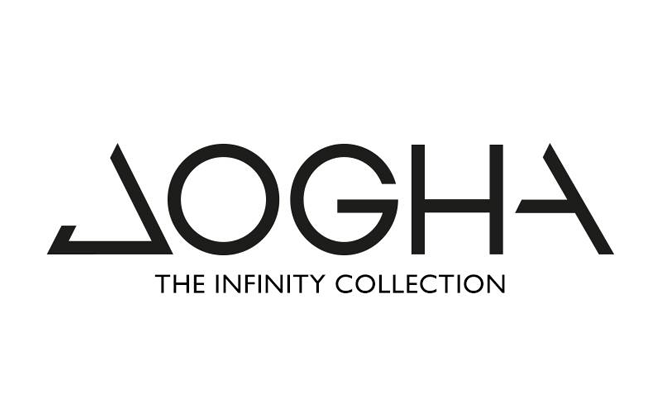 What is your favorite item from The Infinity Collection and why?
That's a tough question, but if I really had to choose: the Purple Sports Bra! The fit of the bra is perfect now, and the colour gives the sports bra a stylish and mature look. When it comes to prints, the Scarlet Haze is my personal favourite: the bordeaux colour in combination with black looks so feminine and powerful!

You were the inspiration for the creation of The Infinity Collection so we want to share all the ins and outs with you. That's why we want you to join us in the whole development process. You'll get a unique look behind the scenes of everything that's happening. So keep an eye on our website and social media channels. Shop the new collection at www.jogha.com and at our store, Jogha World, located at Coolsingel 79 in Rotterdam.