Jogha is constantly busy with creating new items for your gym sessions, and we recently launched a new print; Urban Rose! With all of this going on, we thought this was the perfect time to ask Aranka about Jogha.
According to you, what is a Jogha Girl?
A Jogha Girl is a strong woman who believes that happiness and health are related to each other. She is not only positive, but also inspiring for others and believes in a better world starting with themselves through living as naturally as possible.
Where does your inspiration for Jogha come from?
From day one, I always find myself working on discovering solutions to the problems that I encounter, and that's still a source of inspiration for me. I go for functionality, because nothing is more annoying than a tight sports bra that doesn't fit properly. I also check out Instagram a lot, because I believe that they sort of predict the future. There is so much to see and I get so many ideas from it! I also get inspired by all the women who wear Jogha and especially with the way they wear it.
What kind of feeling do you want to give women with your clothes?
With the Jogha clothes, I want to show women that they can be themselves. Personally, I think clothes from other brands are more like a uniform, but I want women to know that they can show their personality in what they wear by combining everything together. Not only Jogha, because it is also easy to combine with other brands!
What do you think is so nice about Jogha clothes?
The material is super nice! When I started with Jogha I was looking for a t-shirt that felt like cotton, but was made of polyester, so that it had a light touch. Now I've come very close to that with the Jogha clothes and I especially find the muscle tees perfect.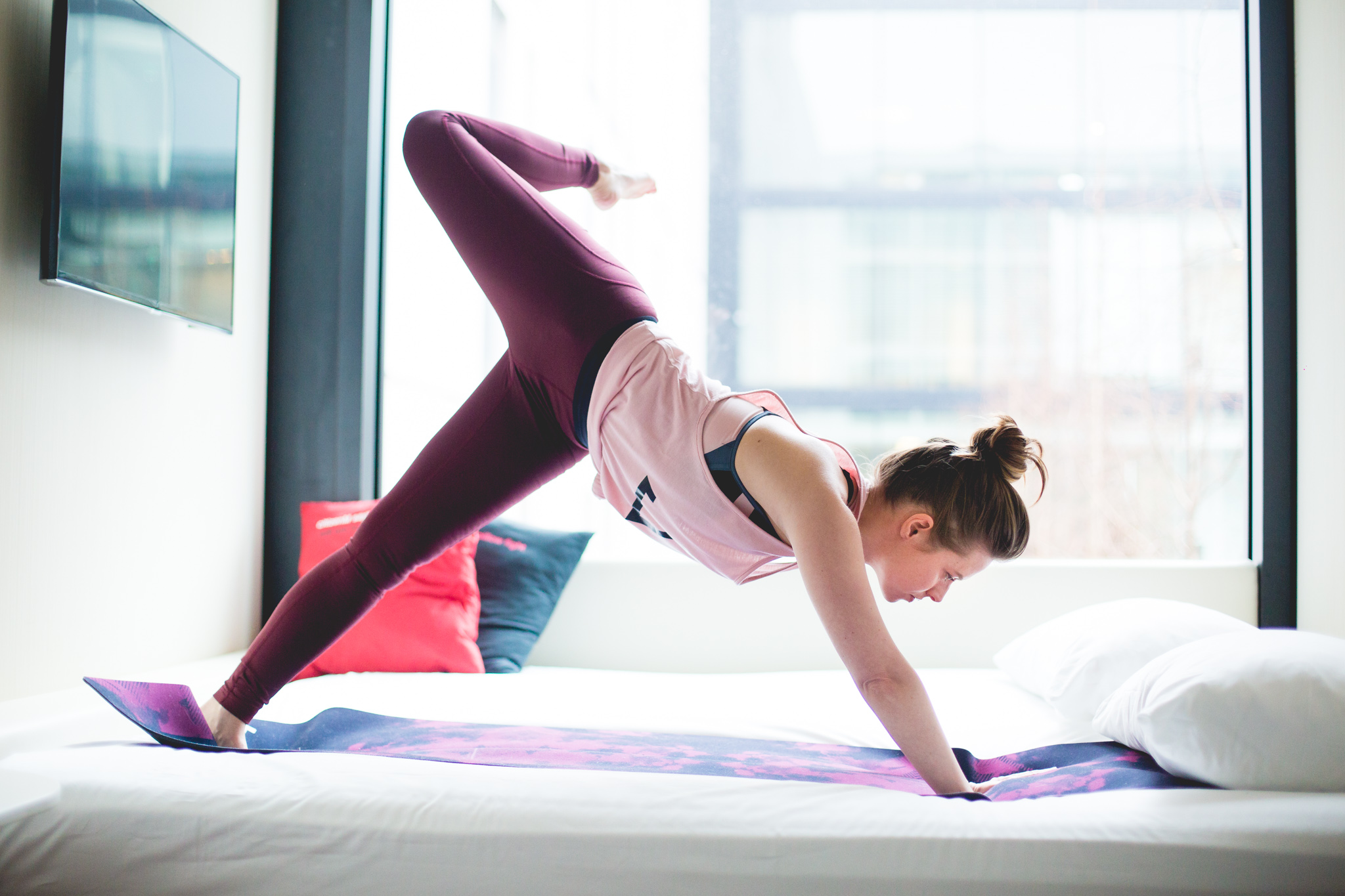 How will you empower women with Jogha?
With Jogha, I hope that a real community gets formed by the women who feel attached to the brand, the Jogha Girls, and that they're able to identify each other so they can help each other continue on their way with their lifestyle.
What is your favorite Jogha print and why?
My favorite print still remains the first one we made, the Rebel. This is because it is black and white and can therefore be easily combined with other collections. What would I wear it with? The Scarlet Haze from the Infinity collection because of the burgundy color!
Which sports bra do you prefer to wear?
The racerback bra fore sure, but when the gym bra was still available, I had chosen that one. I'm a fan of the racerback bra, because it's ideal for women with smaller breasts and it also has removable pads. It also doesn't rub your skin, which is really a plus for working out.
Which legging do you prefer to wear?
The active leggings! The length of these are better for smaller women. With this one, you finally don't need to roll it up or shorten the legging, just because it's naturally a good length.
How can it be that long and shorter women can wear the same clothing?
We produce two kinds of tights which both have a different fit. When choosing the sizes, we operated under the assumption that women in the Netherlands are taller than average. But also that this might make some of our tights too long for shorter women. For them, the legging might be a little bit too long, but by then choosing the active leggings, this already makes the difference so much less! Ideally, I hope that we will make tights in the future where women can also choose a custom length so everyone has the possibility to buy the perfect size.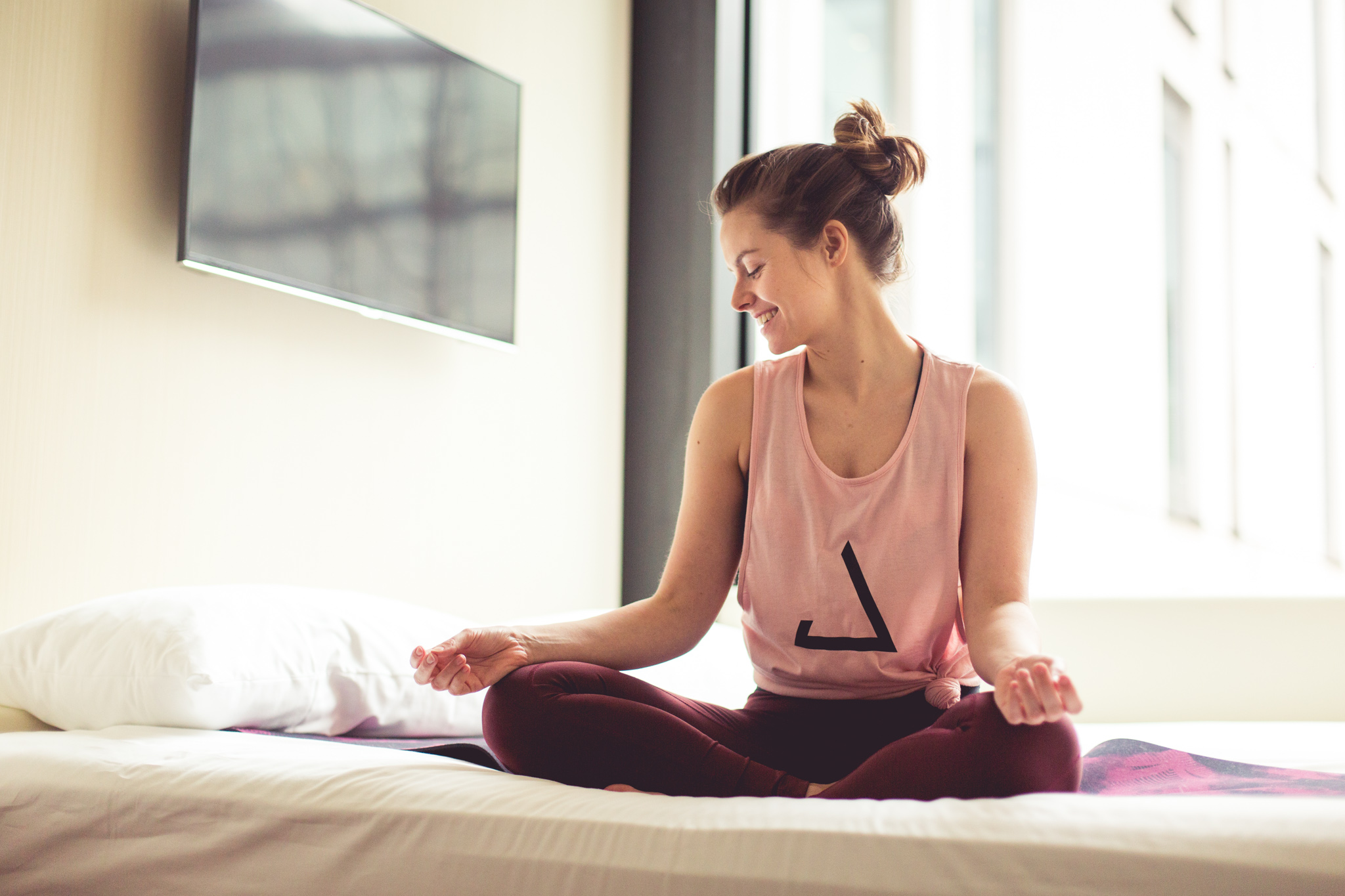 How did you feel about the first collection compared to the last collection?
My first collection really felt like my baby. I put all my time and energy into it, but since then, there have been several collections that came afterwards. When we are busy selling one collection, we are already working on the next one. And that's something I'm really proud of! Because it means that the collections are going really well and we can continue on with new ideas. I am also glad that we get feedback from the community, because it is very useful and important to provide the right items eventually.
Meanwhile, our company logo has become popular and people know what our brand is all about. We have definitely become more mature and are continuing to look for new opportunities for the large group of customers we have built recently. So we are now looking at all the opportunities to broaden our range of products. Perhaps more accessories or even clothing for after your workout. I want to make more lifestyle and sport articles and that's because we find that it catches so well with the audience!