Posted on
By Editoral Office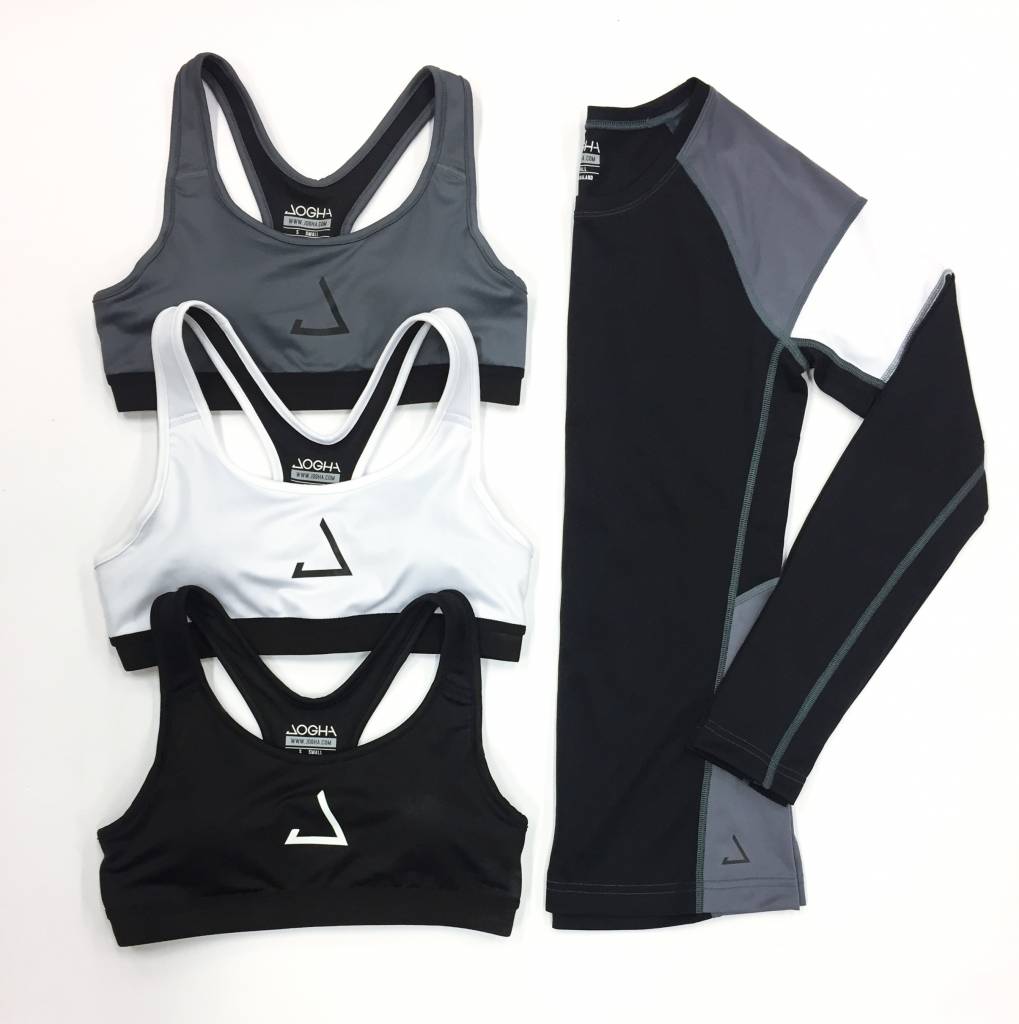 Call Customer Service and you'll hear Linda's nice voice on the line; the 'like' you received on your Instagram photo probably comes from her hand as well. But that's only the tip of the iceberg when it comes to the tasks of Jogha's Web & E-commerce Manager! To give you an idea of who is working at Jogha, we're sharing an interview with Linda today on the blog. She explains exactly what she does at Jogha (and why that's so fun!).
You have a huge task load! What are you doing for Jogha?
Certainly! My days are very different every day, and that's one of the reasons why I love it. I have a wide range of activities, which includes customer service. I'll answer all the questions that get sent in via email, Facebook, Instagram and on the phone as well. Together with our designer Kim, I also make super cool content for the Instagram and Facebook channels, and I plan it too. In addition to these tasks, I also do some marketing and sales and I do my part in trying to make Jogha better and bigger every day.
How did you get to start working at Jogha?
Actually, I just sent Aranka an e-mail with my resume, asking her if she had an opportunity available for me! I had followed Jogha for a while before that, and was (and still am) a fan of the brand. So I thought, you never know till you try! I then planned a meeting with Aranka, but at that time, there was no position for me available. But half a year later, the e-mail came through that the best job ever was available at Jogha and I was asked if I was still available. Of course! And here we are!
What does your standard working day look like? You come to work, get a cup of coffee, and then?
Definitely first coffee, I need my caffeine. Then I get started with customer service. I think it's very important that everyone gets an answer from us quickly. How annoying is it if you have to wait 2 days for an answer when you mail a company? That's why I always try my best to answer every question within 3 hours. Once that's taken care of, II look at Instagram and Facebook and respond to the responses on our posts, and of course to anyone who has tagged us in the photos or used #joghagirl as a hashtag. I love to see those posts! From that point, my tasks change every day. One day I make sure Instagram posts are scheduled, the other day I am in contact with shops, gyms or yoga studios and influencers for collaborations. Then we also have our blog! If you haven't checked it out as yet, then you definitely should! We post very nice and informative articles twice a week. These are not written by me, but I plan them and I will make sure that this is promoted. In addition, returns may need to be processed and there are other daily things in between that just need to be maintained.
What skills do you need to do this work?
To run an entire web shop, it's so important to be stress-proof and also a structured worker. There are often last minute things that may pop up and that needs to be settled quickly. You need to be able to handle this swiftly and efficiently, so thinking quick on your feet! Besides that, you have to be customer-friendly and to be able to think as the customer. What do they want to see, what do you think is important if you order something from a web shop? Then you can turn these insights into actionable tasks to make Jogha better.
How do you make your job even more fun than it is?
The Jogha and Fitgirlcode team itself is made up of great women and this makes this job even more fun being all together. But also, seeing happy Jogha girls in their outfits seriously makes my day, so keep the photos coming! The monthly photoshoots that we do are also a nice "trip" and I love that I occasionally can organize an event.
What is the favorite aspect of your work?
It's hard to one name one thing honestly, but I think the fact that I'm really responsible for the web shop and the brand awareness is a challenge that I really enjoy.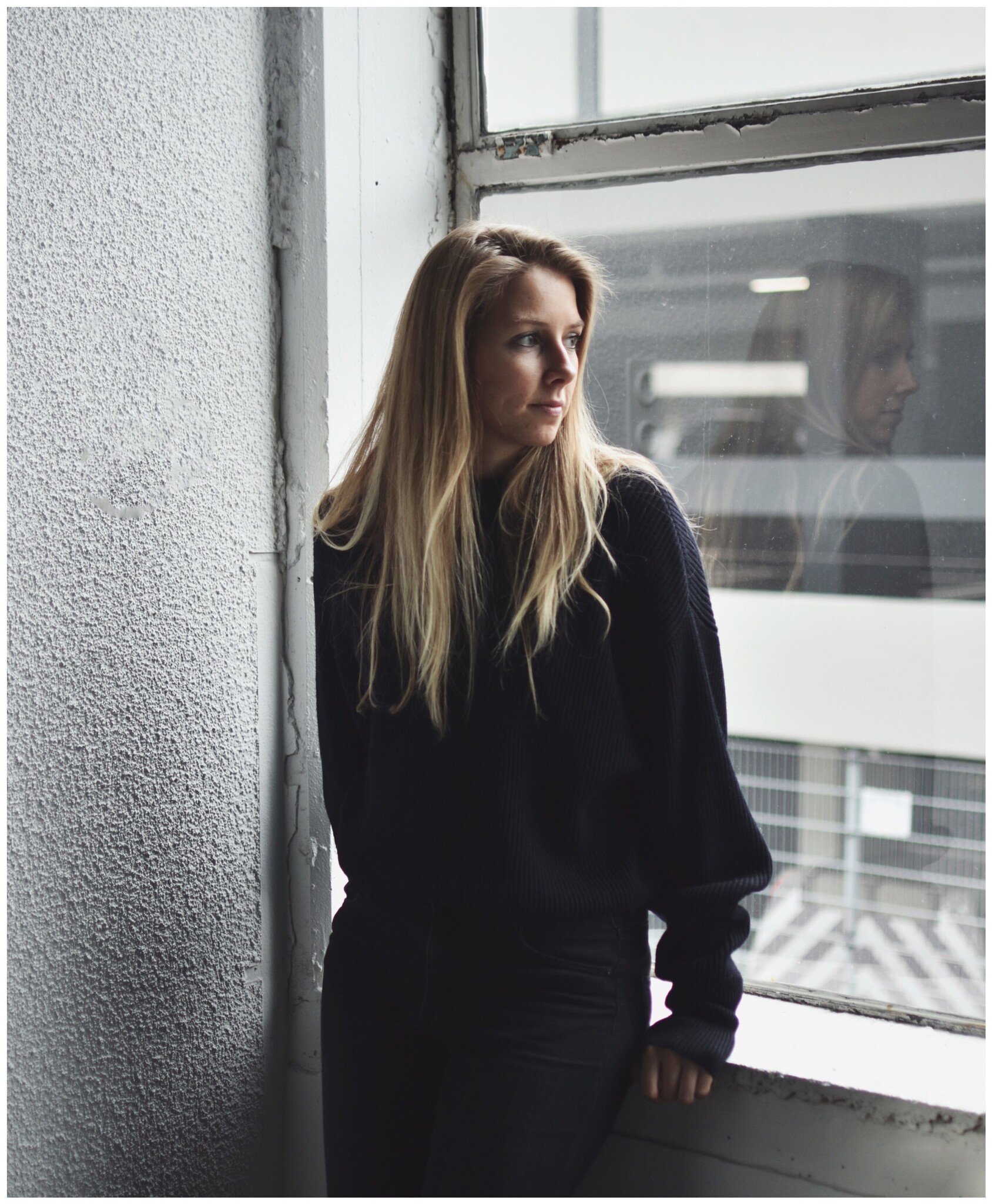 How do you work with the designer?
Kim and I work very closely together. We plan the content for Jogha and think about what is cool to share on social media and in our newsletters. I don't do anything with the designs of the products, that's all her expertise! But everything around the pictures and newsletters, we do together.
Does working with a sportswear brand affect your healthy lifestyle?
It does, all the women at the office actually live a healthy lifestyle themselves and that certainly motivates me to do the same. To top that off, I have a lot of Jogha clothes (you can never have enough), but that just makes me want to wear them! So I feel like I have to do a lot of sports to do that.
What are you most proud of what you have done so far?
I haven't been working for Jogha for a long time, but I have already achieved a lot of things during my time here. For example, it's now possible to exchange your order, which I think is a big plus in the ecommerce industry. During the months of May and June as well, we have a popup at de Bijenkorf, which is a whole lot of work to set up, but ultimately I'm very proud to have put this together with our small team!
What is your favorite photo shoot you did and why this one?
Hands down, it's the Urban Rose photo shoot. We had a super nice location, at Stride6FT8 to do the shoot in. They have an industrial building which is really nice and we ended up with very beautiful pictures with our model, Martine.
What is your favorite item from this collection?
My favorite is the Marble Desert print and especially the long tights. These are such nice leggings! But then again, there are many cool new things! Urban Rose is also very high up on my list, especially because it was made when I was working here, so I got to experience a lot of the design and production process.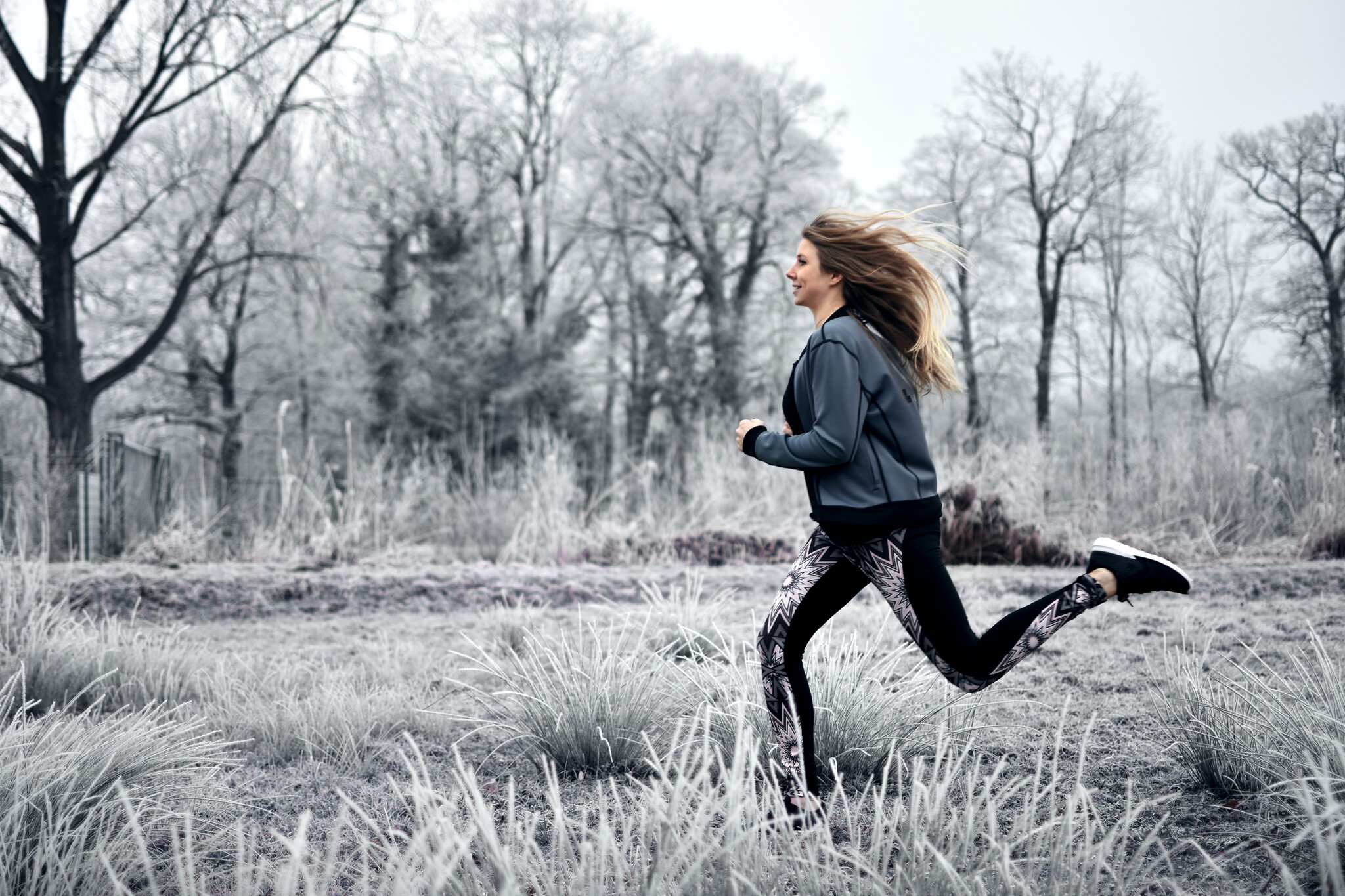 What would you like to see in a next collection?
I would love to expand our collection to include more accessories, but I would also like more variation in the sport bras and shirts.
How do you describe a Jogha Girl?
A Jogha Girl is a woman who feels good in her own skin and dares to show it. We always try to communicate this. You do not necessarily have to have a six pack to be one! You just need to be comfortable and confident in exactly who you are.
What do you think of the photos that customers place on social media?
Awesome! It's so fun to see all the different outfits and combinations. We always try to repost them as much as possible. Of course, we always look at the quality of the picture, but we do see them all!
What do you do with the feedback and questions you receive from the customers?
Feedback is really important. Based on this, we can improve our coming collections and make clothing that gives women an even better fit! If you have any tips, please do not hesitate to let us know about them. We really appreciate your opinions!
Where do you see Jogha in 5 and 10 years?
In the coming months, our focus is becoming more known so increasing that brand awareness. In 5 years, I hope that we are internationally available for sale in stores! Also that the collections will then be more extensive and maybe that we even have our own stores? The sky is the limit!