Posted on
By Editoral Office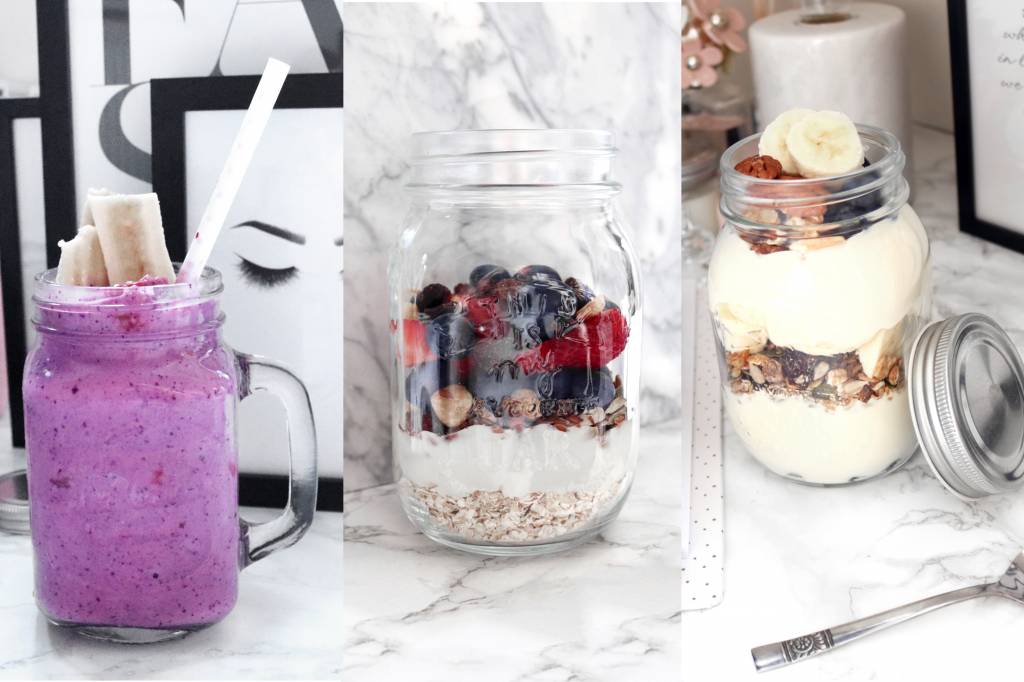 Then we have some yummy options ready for you! All of these recipes are easy, quick to make and handy to take with you! How nice does this look in a Mason Jar? It's almost a shame to eat it.
MASON JAR WITH YOGHURT
This simple breakfast is super yummy, filling and easy to take with you on the road.
Fill a quarter of your mason jar with soja yoghurt or any other kind of yoghurt you like. Then, add a layer of blueberries, nuts, banana and muesli. Add another layer of yoghurt after this, and then top it of with the toppings. That's it; you're done and ready to go!


MASON JAR SMOOTHIE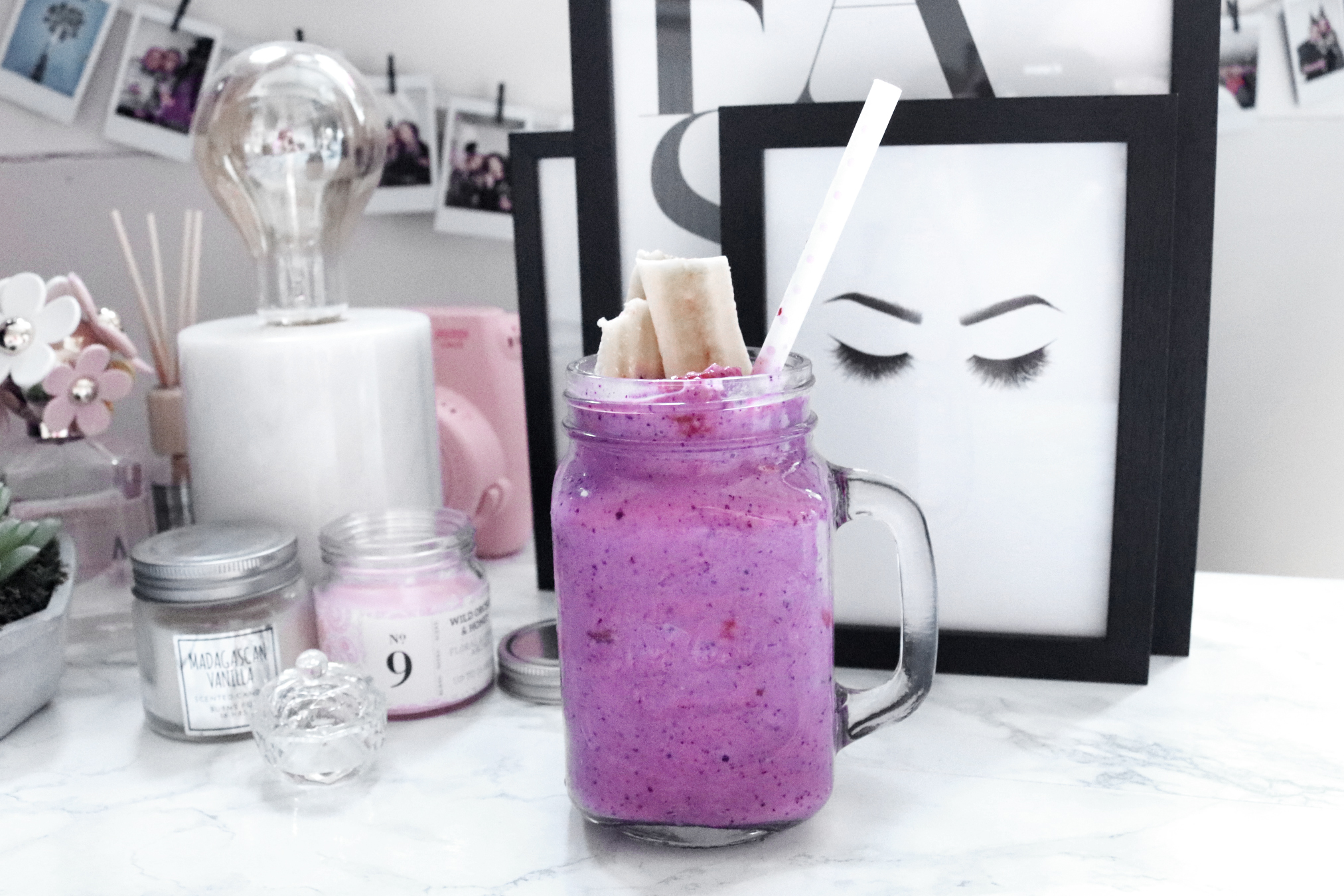 Yummy! A breakfast that reminds us of summer.
What do you need?
- Half of a frozen banana
- 3 big frozen strawberries
- a handful of frozen blue berries
- a big portion of yoghurt
- a little bit of water
Blend all the ingredients in your blender, and fill a mason jar with your smoothy. Easy peasy!
MASON JAR OVERNIGHT OATS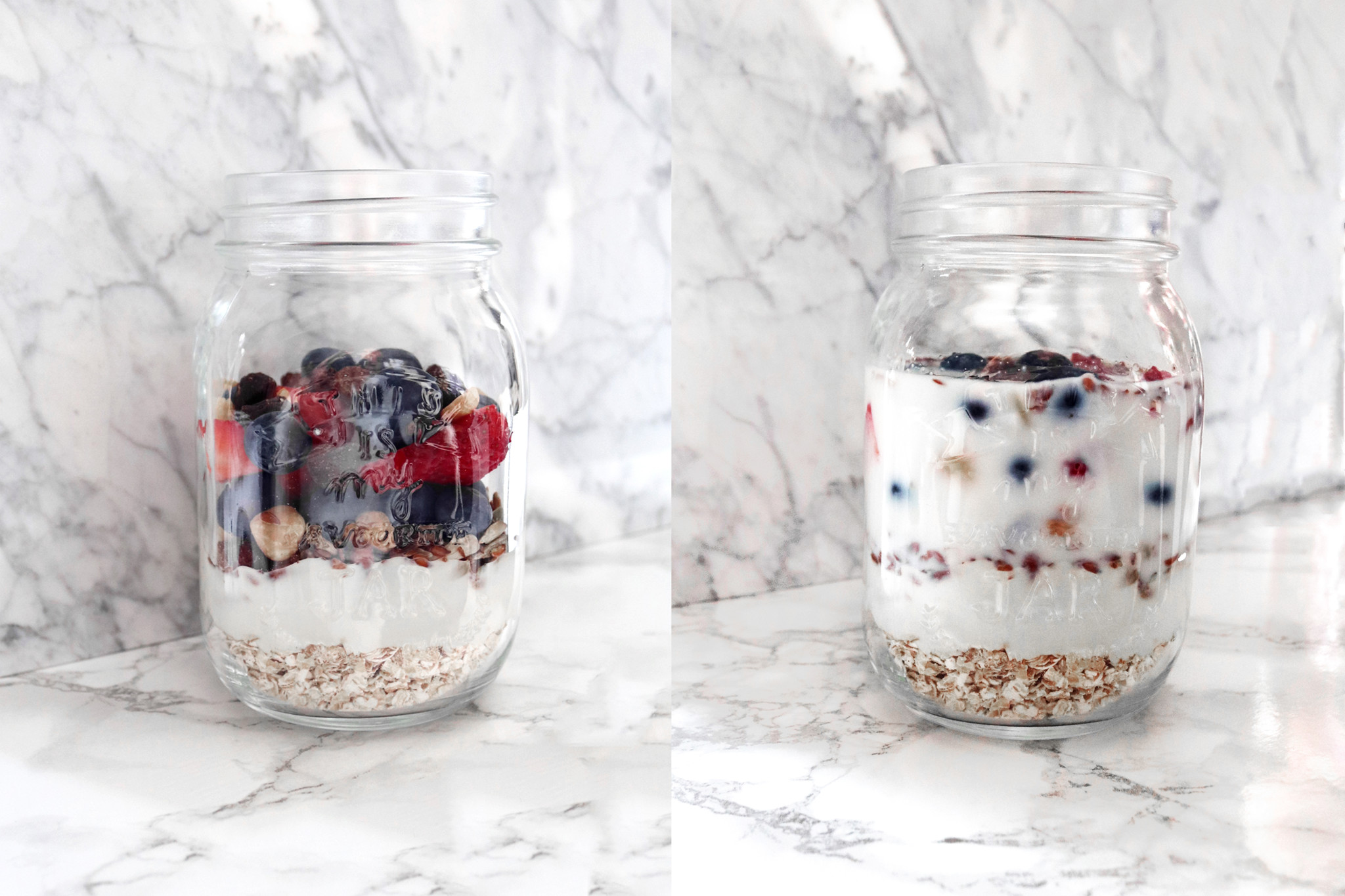 Ok, this breakfast takes a little bit of preparation the night before, but in the end, you'll have a delicious and nutritious breakfast set the next day, so it's worth it! Fill up your mason jar with 40 gram of oats, a portion of yoghurt, nuts, blueberries and strawberries. Lastly, add a little bit of almond milk. Shake it up... And put it in the refrigerator for the night.
The next day, all you have to do is get it out the fridge and take it with you!
Made by Laura. Check out her Instagram for more inspiration.