Yola, better known as @yolaforthewin on Instagram, is a certified fitness trainer and is most famous for her abs of steel! But she didn't get them from the ab-fairy: she's a huge fan of CrossFit, bootcamp and bodycombat. Yes, we all know that we have to work for the body we want and this is exactly what Yola is doing! She knows what she wants and she's working hard to reach her goals, and with Jogha she feels even more badass while doing so.
1. What makes you feel like you're a Jogha Girl?
Whenever I'm wearing Jogha, I feel awesome, comfortable and pretty at the same time. I just can't help but to take a few pictures before starting my workout.

2. In what kind of sports outfit or style do you feel at your best?
I feel best in leggings and a sleeveless top or croptop. I need activewear that is comfy and durable at the same while doing Crossfit. I love to wear basics.


3. What's your favorite Jogha print or colour and why?
I love the bordeaux color. I own every item from the Limitless collection in this color because I can wear it with almost everything! For both sports and casual wear, I love the bordeaux. For example: I wear my bordeaux reversible jacket paired with a black ripped skinny jeans or I wear the bordeaux muscle tee on top of a high waisted skirt and Nikes. Substitute the skirt for leggings at the gym and you're good to go!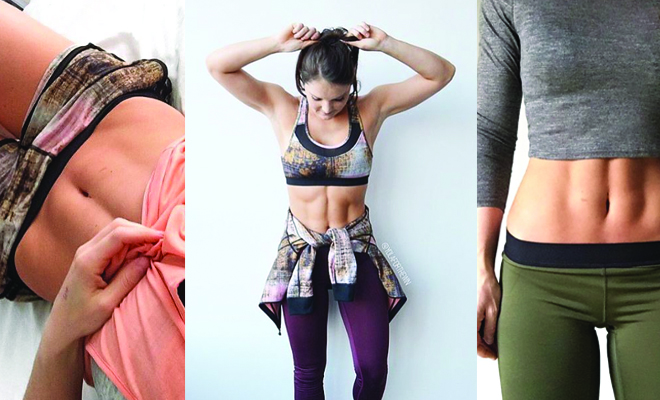 4. What is, according to you, the best abs exercise?
I don't really do ab-only exercises but if I have to pick one it must be the toes-to-bar. This exercise is well known in Crossfit and requires a lot of core strength and control. If you can't do a toes-to-bar yet, you can do the knees-to-elbow, which is great for your core as well! You should definitely try it one time!


5. Long Tights or Active Leggings and why?
Active leggings for sure! I love the full-print or color look and I love the fact that they don't have any zippers, cords or other stuff that can get in the way while working out. I would even wear them out for dinner if my boyfriend would let me…

Want to see more about Yola? Make sure you follow her on Instagram for your daily doses of abspiration!