Once every two weeks we will highlight a print from the Supernova Collection. It's up to one of our awesome Jogha Girls to explain why they have selected this particular print, and to reveal their thoughts on the design and underlying message!
This week, Jogha Girl Nathalie (@nat_tilly) shares her thoughts on the Fierce print!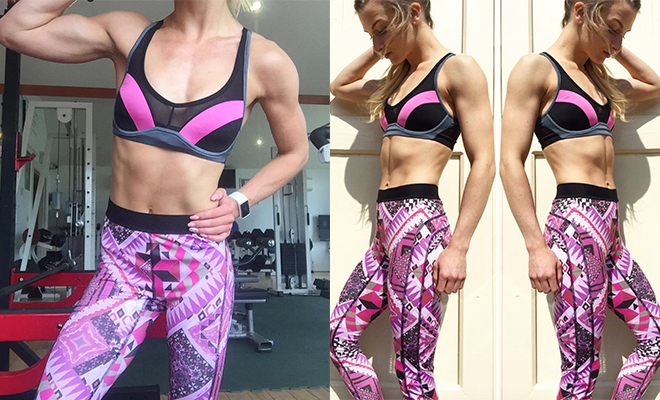 1. Why have you selected this particular print?
The Fierce print instantly caught my eye when scrolling through the Jogha catalogue. I am such a fan of pinks that are easy on the eye, and while the colour scheme represented such femininity, I loved that the bold and vibrant patterns gave it a much stronger & brave but still feminine touch!

2. What aspect of the print appeals to you (design-wise)?
The Fierce print was my favourite as I tend to go for bold, sharp, somewhat "edgy" prints. If I do choose a print, I like it to be bold and really eye catching. The fact that the fierce print had less circular designs and more sharp straight edges, with black which sits boldly on the pinks and whites, it suited my style perfectly.
3. How do you personally relate to the underlying message of the print?
Fierce imbues femininity and strong, positive vibes. As a woman, I am all about showing that we are strong. Inside and out we can build an incredible strong being. No matter what life throws at us, its important to find your inner and outer strength and use this to help yourself and those around you keep a positive outlook, day after day.
4. In what way does the print/design motivate you sports-wise?
The words which best design this print, could not be any more motivating for my workouts! Strong, bold, brave prints to help motivate you through your workout feeling strong, feeling bold, and not afraid to break some boundaries. All while maintaining that positive mindset, to keep pushing.
5. How do you combine the print?
The Fierce collection is not only great for a motivational workout, but paired with some styling sneakers, a bomber jacket and braids, you can rock a very stylish look en route to/from the gym. Or maybe you won't even be going to the gym? And you're still guaranteed to look, and feel, amazing!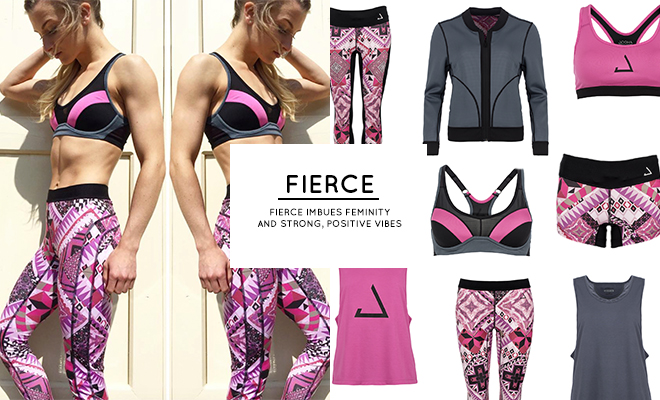 Are you a fan of the Fierce print as well? Then it's your lucky day! You can now score your favorite Fierce items and matching pink solids with a 30% discount. So, hop hop to the Jogha shop, and treat yourself with a brand new workout look!