Seeing so many beautiful pictures of Jogha Girls from all over the world, and receiving such positive feedback from so many women makes us incredibly happy. That's why we especially want to highlight these women and their stories as much as possible. Today, we'd like you to meet model Jamilla Samson; you probably already know her from almost all of our campaigns! She is gorgeous, athletic, super sweet and one of the faces of Jogha. After having conquered Holland, she is now on a personal mission to do the same in New York!
What does working out mean to you?
If I'm in a positive flow, being able to workout is something that gives me a great boost for not only the body, but the mind as well. When I first started getting into regularly working out, I noticed that my body was becoming more shaped and, overall, just tighter. Because of that, it made me feel so much more comfortable in my own skin and that level of confidence in myself is what allows me to shine so much more. I do have to admit though, that there are certain moments, like after a flu, where I find it difficult to get back on track and I need a few days to motivate myself again. Ultimately, though, working out is an important part of my work, so this also acts as a good motivation for me to keep up with it!
What do you think is the definition of a Jogha girl?
In my opinion, a Jogha Girl is a girl that simply loves to work out while wearing a great Jogha outfit, without having to feel insecure about the leggings being see-through. We love to feel confident in the gym as a result of having a good, functional and pretty outfit. On top of that, that anticipation you feel choosing the perfect Jogha outfit before you go to the gym is also something we enjoy! I have a whole collection of sports outfits, for instance, that I'm very happy about.
What kind of sports do you practice? How often? What do you like about it?
I can often be found in the gym. I'm always busy using cardio equipment or doing exercises with light weights and just my body weight. This is the sort of routine that I've found works best for me. Working out alone with Major Lazer in my ears and rocking it!
What makes you feel like a Jogha Girl?
The cool outfits of course!! And that I'm a model for the brand ;-)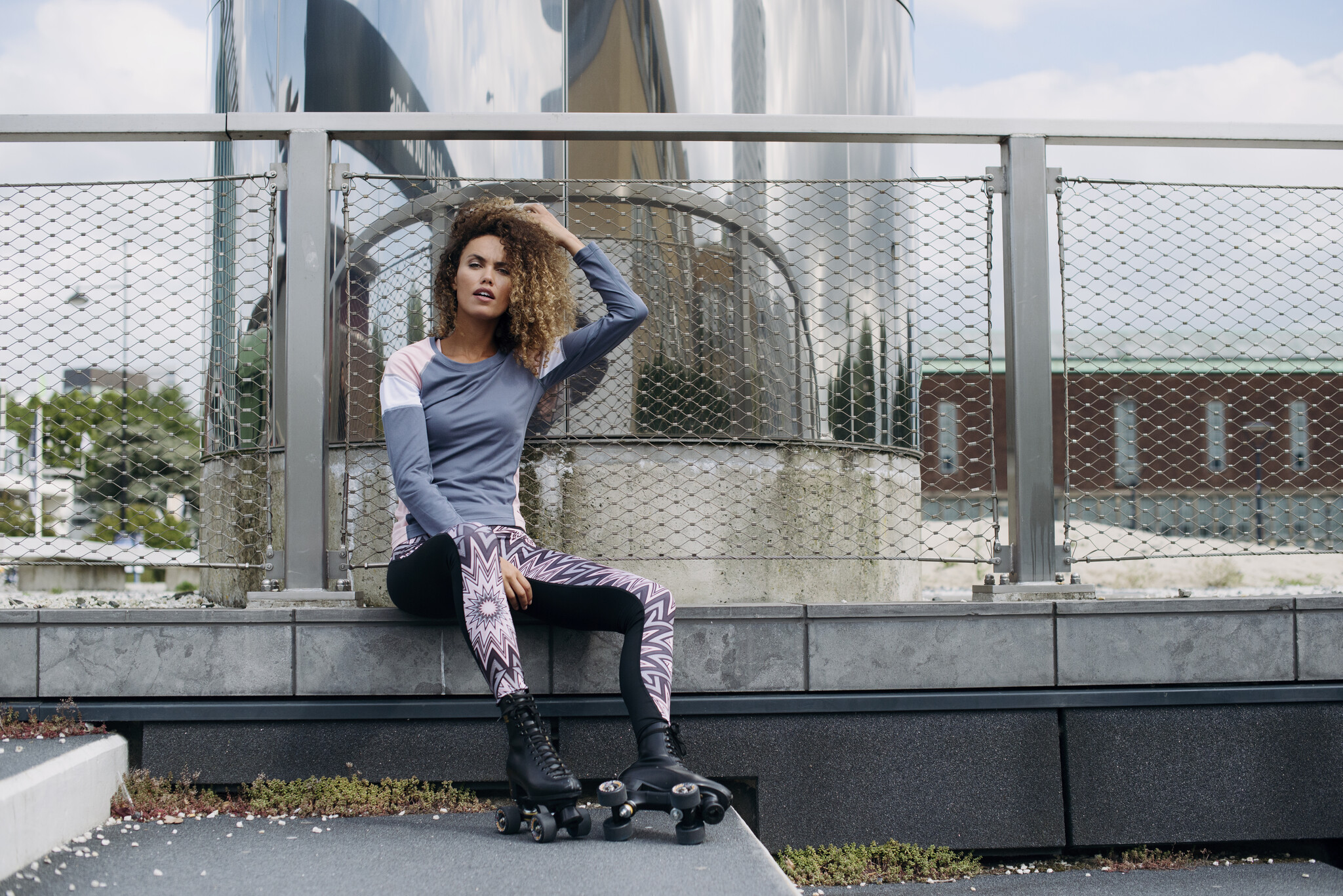 What do you think your (influencer) role is when you post on social media?
I mostly post about my work or for my portfolio on social media because it's very important as a model to do so. The more followers you have, the more reach you have for your customers and this also leads to greater product sales. I don't have that much followers as yet, but that will come if I continue to do more work abroad. I hope to convey the message that I am a positive woman who enjoys doing what I do on a regular and that I can inspire people to reach their goals along the way.
How will you motivate other women (on social media)?
By showing who I really am, and to be open and honest. I did that several times in the past on social media and I noticed that it was appreciated by many of my followers.
How did you get started with your lifestyle fit?
To be honest, my boyfriend (Jesse from Body and Mind Control) motivated me to live healthier and work out more. He was actually quite right about it. Before that, I only went out for occasional jogs and I completely banished the gym from my life. That has all changed now. I figured out that I have more of an athletic build and I began to see that my body would be perfect for sport shoots. This motivated me enormously to put work in and I can now say that I am a #fitgirl. But still, one that likes a balanced life, so a glass of wine and a bowl of chips from time to time is not a problem for me!
Was your fit journey easy or were there ups and downs?
Overall my fit journey went well, here and there I experienced some ups and downs, but I eventually always got back on track.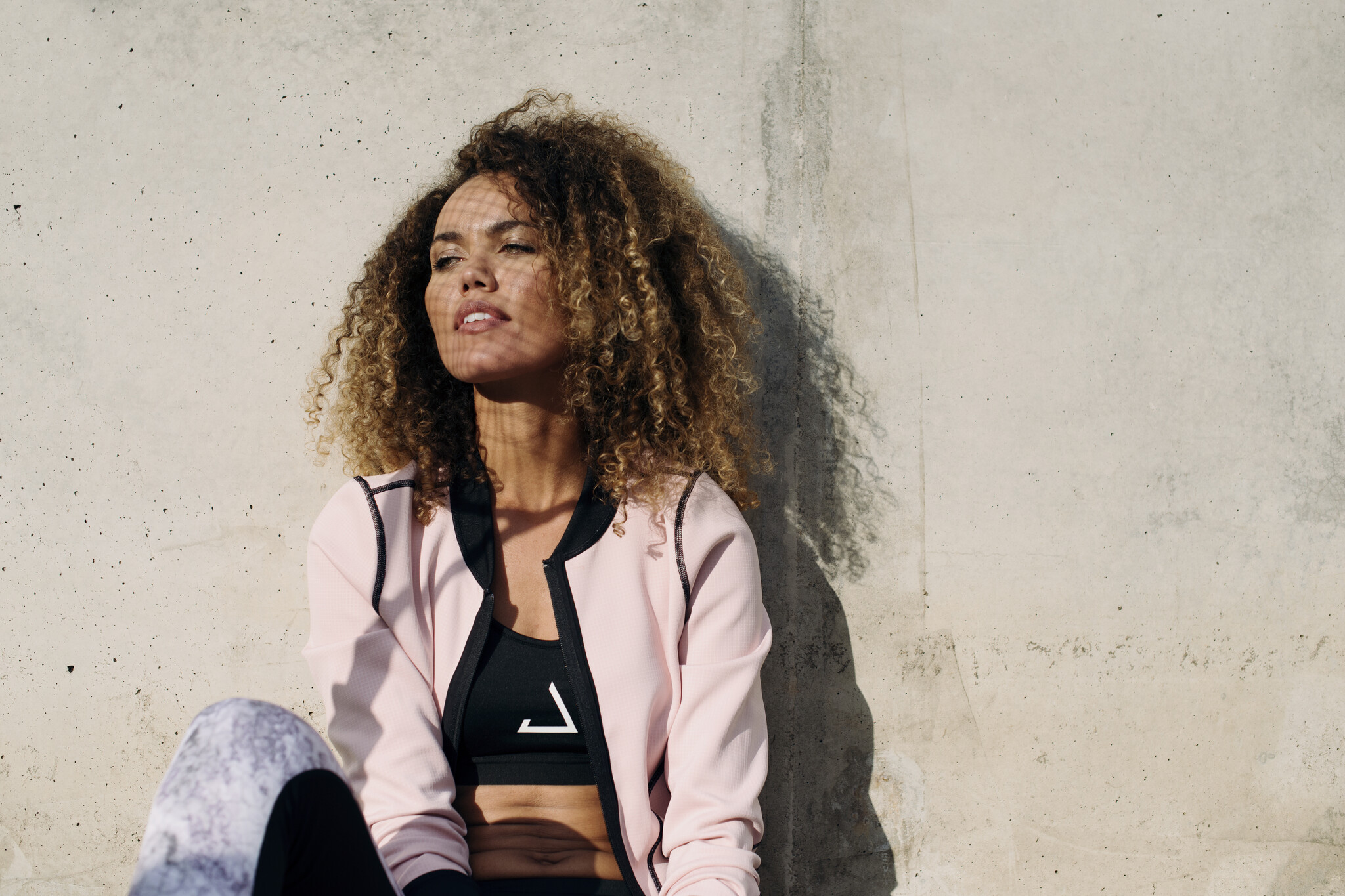 What is the best compliment you've ever received from one of your followers?
Occasionally I share a work out video on Instagram or I post a picture of my body to show the results that I've trained hard for. After reading one of these posts, one of my followers sent me a private message saying that I had inspired her and that she also started to live a healthier life. How cool is that! I thought it was a very nice compliment.
Where will you be in 1/5/10 years?
In a year, I see myself flying around the world for cool modelling jobs and having New York based as my second home. In 5 years, I would love to be a mom and in 10 years I hope to have my own business and enjoy life with my boyfriend, kids and cats .. and occasionally I still hope do some modelling.
Share your favorite workout with us!
I love to do squats! Any exercise that incorporates a squat movements actually. I'm very bad at remembering names of exercises, but as soon as I start working on the butt, I'm happy.
How was it to work in the photoshoots and how have you experienced this?
The shoots with Jogha are always fun. The models are well looked after, the food is always good (for models it's important to eat a good healthy lunch) the outfits are cool, the locations are innovative and the team is just smooth and good. I love that.
What was your favorite shoot and why?
My favorite shoot for Jogha was the shoot in Amsterdam Studio 13, an ideal location with daylight. The collection came out really good and I am proud to have these photos in my portfolio.
Follow Jamilla on Instagram to see her (New York) adventures!