Brianna Sky is more than just a certified personal trainer. She is also an online fitness coach from America offering services and products that range from recipes and workout plans to consultations about your macros, and overall, the epitome of a badass chick!
She began her fitness journey 6 years ago, and hasn't turned back.She got rid of the unhealthy parts of her life and gained a new outlook on the world and a whole lot of confidence, making her the perfect Jogha girl. She knows who she is, she's proud of the body she has built and she's not afraid to put on the stylish Jogha clothes to show it all off.

1. What, according to you, is the definition of a Jogha Girl?

A girl who emulates strength, confidence, hapiness and badassery.

2. What's your favorite Jogha item and why?

I absolutely love the Sports Bras! They are supportive, comfortable and stylish.

3. What new item would you like to see in the new Jogha collection?

I would love to see snapbacks. When I have a bad hair day or just want to feel a little more badass, I wear a snapback and hit the weight room.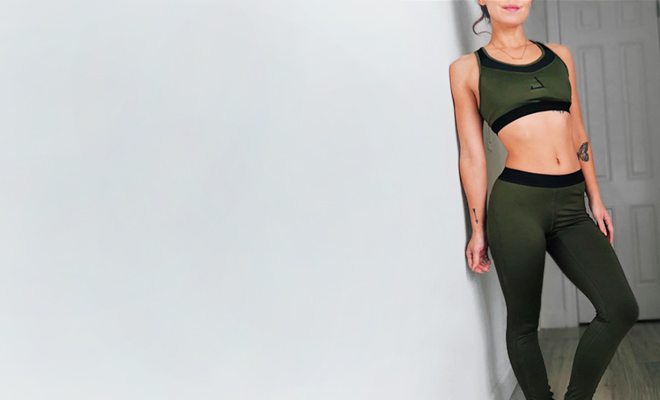 4. What's your favorite kind of sports?

I LOVE lifting weights! It has completely changed my body, boosted my confidence in the gym, and given me strength I never knew I had. I hope more women enter the weight room with determination.

5. Long Tights or Active Leggings and why?

I own a few pairs of the Active Leggings and I swear by them. They are flattering, comfortable, and I am able to exercise in them withouth worrying about butt sweat.

Want to see more about Brianna? Make sure you follow her on Instagram for your daily doses of badassery!