Once every two weeks we will highlight a print from the Supernova Collection. It's up to one of our awesome Jogha Girls to explain why they have selected this particular print, and to reveal their thoughts on the design and underlying message!
This week, Jogha Girl Kim (@kimterpstra1978) shares her thoughts on the Radiant Print!
1. Why have you selected this particular print?
I selected this print because, after looking at the collection, I really liked this one the most! I thought it would look nice on me and compared to the other leggings that I have, it really brings something new and special!
2. What aspect of the print appeals to you (design-wise)?
I liked the refined pattern and the symmetric repetition of the print. The colors are really awesome and also nice and easy to combine with other parts of my outfit. I have a lot of leggings in my closet and this one was really original and different. It's a sophisticated print and the pattern is nicely sized.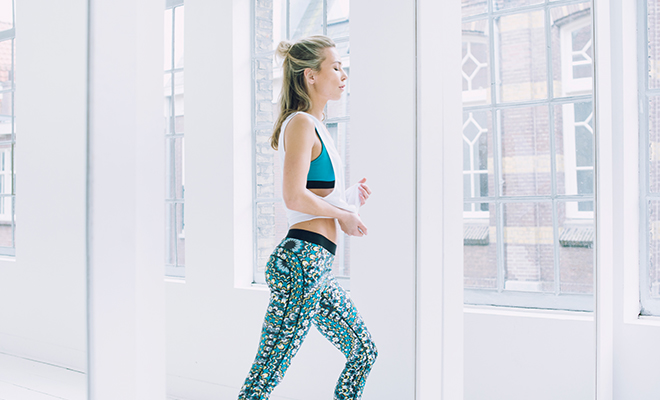 3. How do you personally relate to the underlying message of the print?
Honestly, the underlying message wasn't really important for me when it came to choosing a print, but now that I've read it again, I totally think it fits!
4. In what way does the print/design motivate you sports-wise?
I can't answer this very objectively since I am a print designer myself and I have seen way too many print in my life. I think each print can be nice for sports-wear and to motivate you when it's well combined, of nice quality and you have a good fit.
5. How do you combine the print?
I combine the print with the petrol sports bra, but also with other tops in Petrol, White, Black, Yellow or a nice matching contrasting color.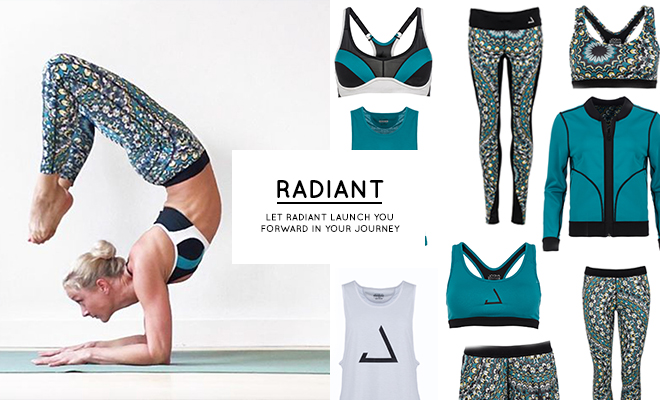 Are you a fan of the Radiant print as well? Then it's your lucky day! You can now score your favorite Radiant items with a 50% discount. So, hop hop to the Jogha shop, and treat yourself with a brand new workout look!