Posted on
By Editoral Office
After four great months, Jogha World closed it's doors on December 24th. We wanted to do this in a fun way, so we decided to organise a Vinyasa Yoga class for a selected group of 14 women, 1 man and one of our favorite yoga teachers: Sabina Vogelaar.
Heavy flows and poses
The heavy Vinyasa class was the perfect opportunity to test out our new mats. The selected group were the first to show their yoga skills. And the best thing: anyone who bought a ticket for the class, could pick out a mat and take it home.

Environmentally friendly & qualitative mats
We have put a lot of work and time into our mats to ensure that they provide optimum support during high intensity exercise, yoga and stretching. The soft surface and absorbent material is shock absorbing, protects your joints and makes sure that you do not slip. We also want to do our best to minimize our carbon footprint on nature. That's why the thick layer of the mat is made out of organic rubber - a high quality and environmentally friendly material.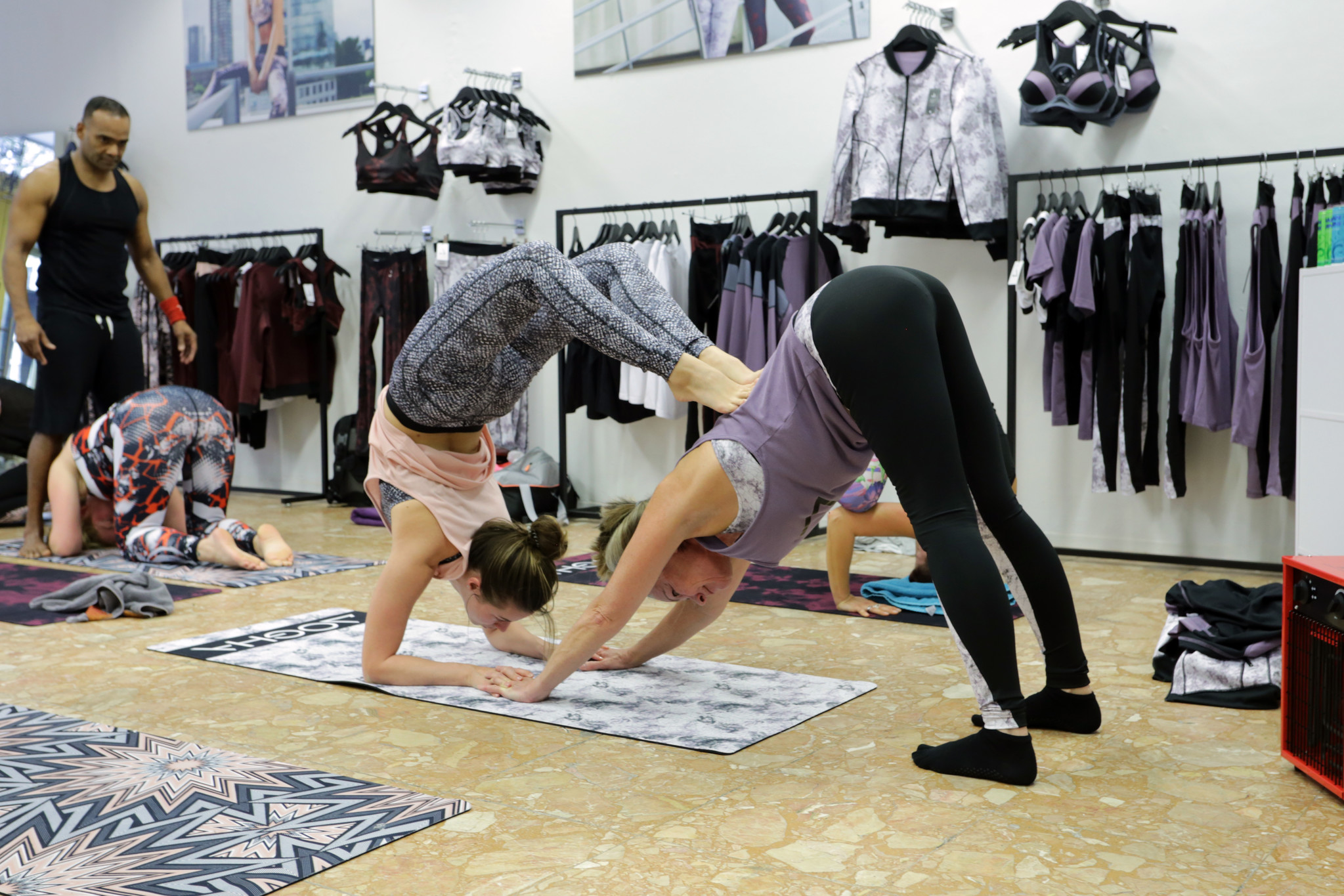 Let's sweat
Back to Jogha World! We have already had yoga classes with Sabina in the past, so we knew exactly what awaited us. A good warm up, heavy poses and a relaxing calm down. Sabina has a very pleasant way of teaching. So we knew that it would be a success and everyone was happy to agree with us! There also was an opportunity to try out some new poses and one of the women even did her first headstand!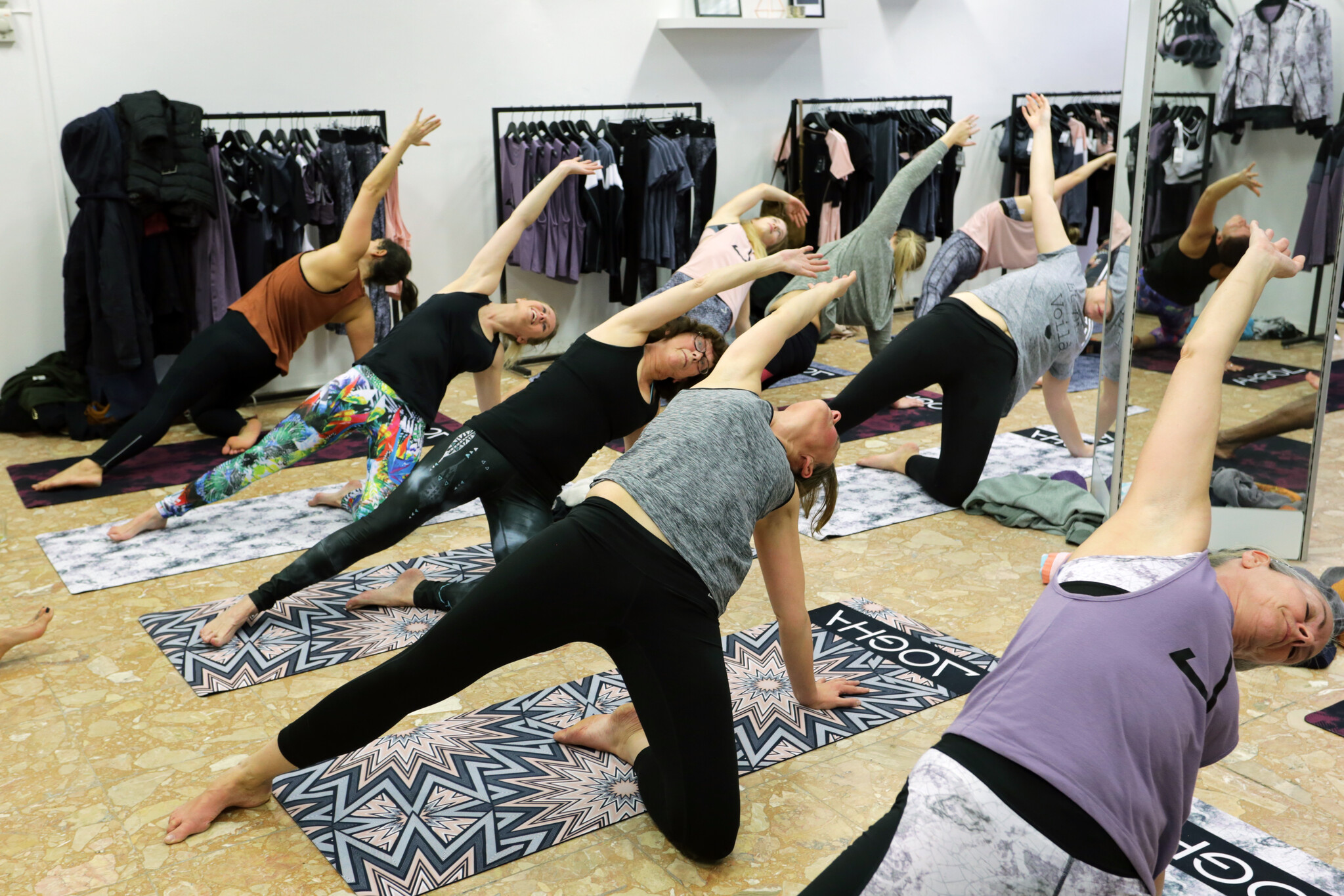 Juices from Sajoer
Afterwards, there was plenty of time for photos and for everyone to enjoy one of the delicious juices from Sajoer, one of our favorite juice bars. We also wanted to give everyone the opportunity to shop at ease with a nice discount. We are so happy with all the sweet and enthusiastic reactions we've received and we can gladly say that it was a successful day. Curious to see more pictures of that day? You can find them here!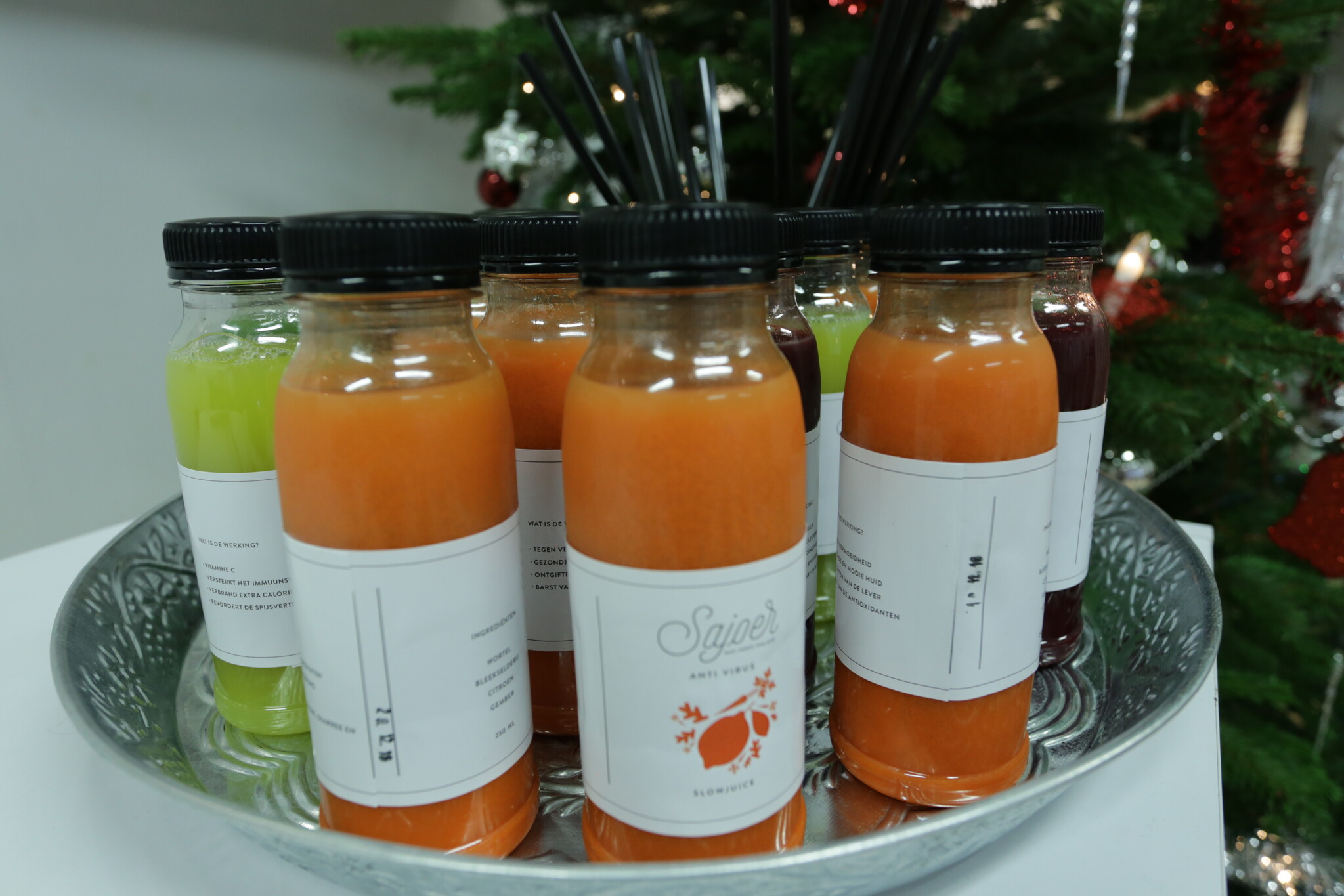 Enthusiastic and curious about our mats and do you want to try them yourself for high intensity training, yoga or stretching? Make sure to take a look at all the prints.