We have super good news for you! Behind the scenes, we are always working hard on creating new items and new prints. Our latest item? We've made a rose print! Want to know where the inspiration for this design came from? We have interviewed our designer Kim.
Where did you get your inspiration from for the rose print?
Roses are a big trend today, but unfortunately they have not yet been found in sportswear. Our goal is to make sure that you can look fashionable when working out and that's what made this a logical choice to bring this trend into sportswear. Roses radiate femininity and therefore fits well with Jogha.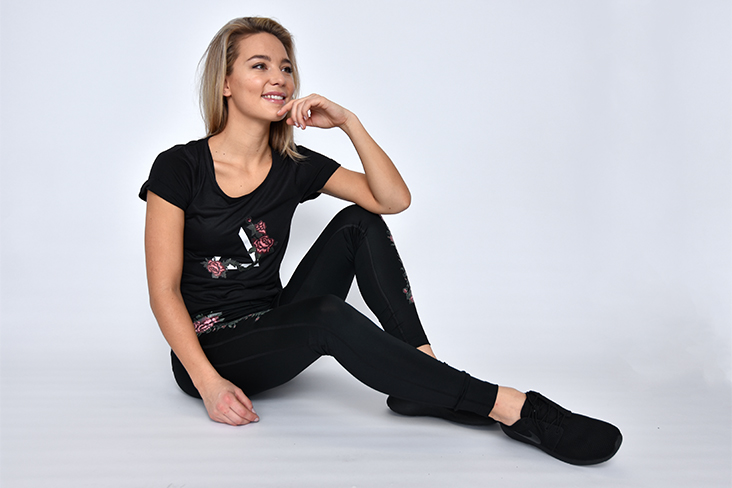 Why did you choose these colors specifically for in the roses?
The colors match well with our collection, so you can easily mix and match the rose print with other items. How cute are the burgundy tights with the roses muscle tee?!
What was the process when designing the rose print?
First I painted the roses by hand and then converted that into a computer file which could then be printed. This way you get unique, handmade prints that can be produced easily in large numbers.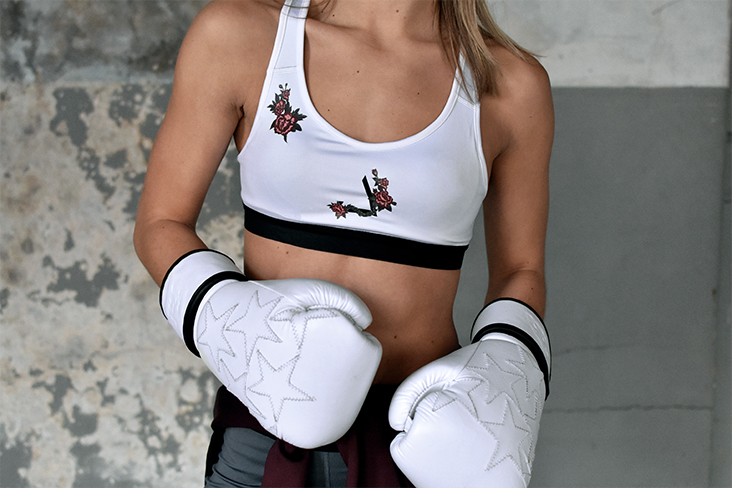 How long did it take before your were satisfied with the result?
This took me a few weeks. It was especially challenging to find the right color. The flowers should be able to stand out, but also match with the colors in our other collection. So, it took a while before we were able to find the right balance.
In many clothes in the stores, you see that the roses are embroidered on the clothing. Why is that not the case with these items?
While exercising, you are constantly on the move, creating friction with your clothing. The skin may become irritated if the fabric that you're wearing is not soft and smooth. Because embroideries are stiff and thick, embroidering the print on the clothing would lead to this irritation. Comfort is something that is important to us and so we looked for an alternative that would avoid this!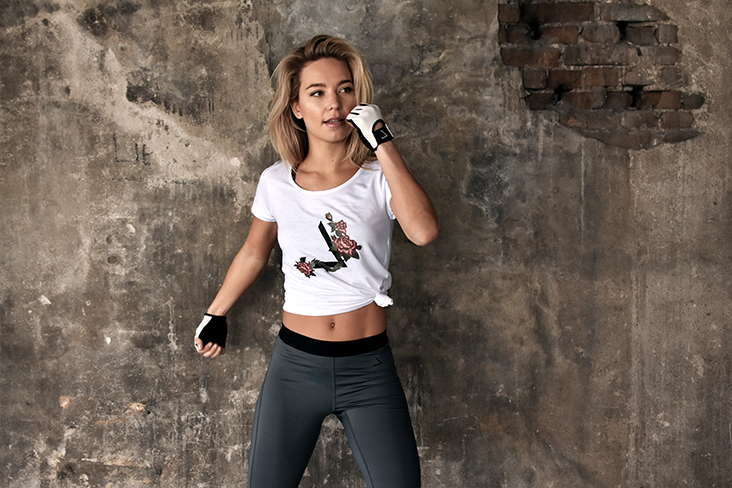 How would you combine the print itself with other items from The Infinity Collection?
Personally I really like the nude color of the collection! I would go for combining the Urban Rose leggings with a nude muscle tee and Urban Rose racerback bra.

The collection is now online! Be quick, because the stock is limited. We can't wait to see how you're going to combine the print!