Spring has officially begun and the weather thankfully just keeps on getting better. What does that mean? That we're finally able to get out more, and yes, even to work out outdoors! Of course when we do want to get out, we want to have on stylish (work out) clothes. That's why we're here to help by sharing our favorite Jogha combinations with you!
All our tops are made of polyester, though they feel like cotton. This material might be a little more expensive, but it is only because it is of a better quality.
Because we want to offer the best products that will last a long time, we chose for this option. It's better to spend a bit more money on an item that will last for a very long time, than buy a cheaper item that won't, right?
Polyester has a lot of benefits when compared to cotton. The fabric is quick drying, doesn't easily show sweat marks, is lightweight and also less warm. So, it's perfect for your most intense workout in the summer!
Long sleeve
No matter how bad we want it not to be, Spring can still end up being a little bit cold. When it's too cold for putting on short sleeves or a muscle tee, then the long sleeve is the ideal top to have! It's perfect for you to wear them on those chilly days.
How team Jogha loves the wear the long sleeve: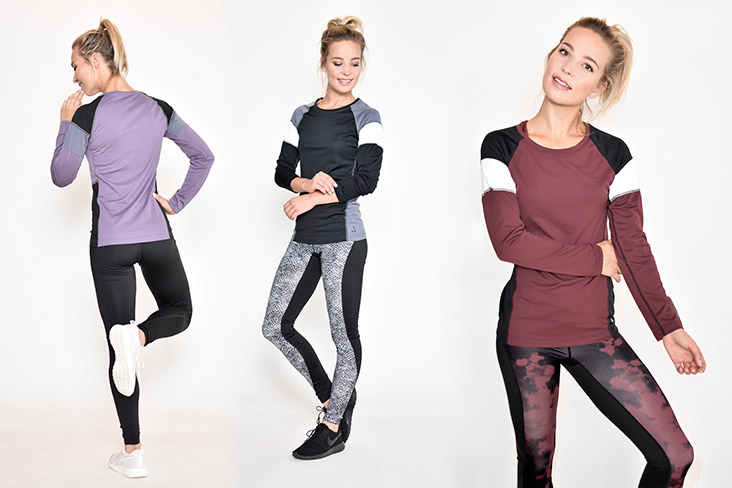 Short sleeve
If you're tired of wearing long sleeves, or maybe planning to workout indoors instead of out, then this is an opportunity for you to wear our short sleeves. And if you're up for a nice run on a sunny day, this top is great for you to start working on your tan!
How team Jogha loves to wear the short sleeves:
Gym tee
Looking for a more basic shirt so that you can combine it with everything? Check out our gym tee. This tee is available in black and white (among other colors), which matches perfectly with Bordeaux or the Rose Crystal tights. Another advantage of this one, is that the tee feels like cotton and is light weight.
Combine the gym tee Urban Rose with the matching active legging.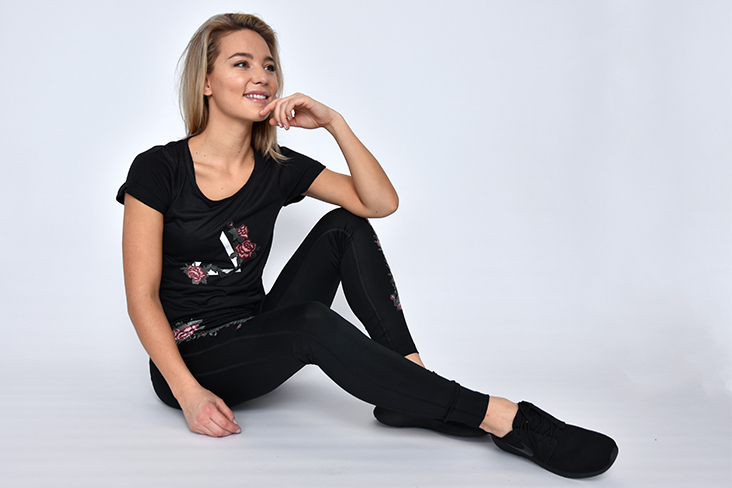 Muscle tee
Let the sun shine through! With that kind of weather, the muscle tee is ideal to wear! These tops are light, and come in fresh Spring colors like Nude and Purple, making it easy to combine with anything. By making a knot in the shirt (our favorite way to wear it), it is also perfect for a yoga session without having a shirt that's bugging you.
How team Jogha loves the wear the muscle tee: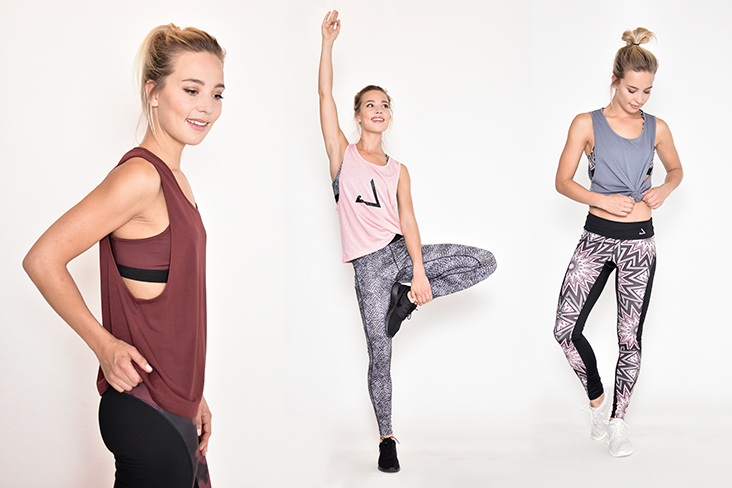 Racerback top
Looking for a comfortable top that fits perfectly on your body? Then the racerback top is sure to be your favorite! The fabric dries quickly, making sure that you can workout to the fullest without any worries in mind.
The racerback top comes in different colours, which makes it easy to combine with all the prints.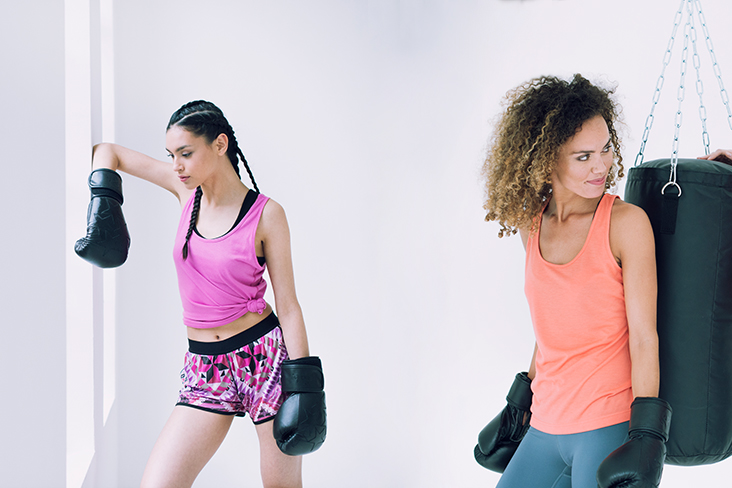 What is your favorite Jogha top and how do you combine it? Let us know in the comments or use #Joghagirl on social media.